We Are Open and COVID Ready!
Call us at 301-654-2488 ext 233 to enroll today
Our Fall 2020 Reopening Plan
As previously noted, All Saints Preschool will be opening on August 31st for in-person school. With rapidly changing circumstances, we will continue to observe and adhere to current regulatory guidelines and recommendations.

ASP Reopening Plan Guidelines 2020-21

FAQs

* Any guidance provided may be updated in accordance with federal, state, and local health and government official guidelines. Again, thank you for your support and patience.
Welcome!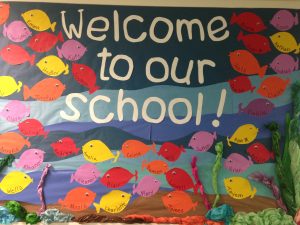 The earliest years of life have a powerful influence on how children view the world, how they relate to others, and how they succeed as learners. All Saints Preschool believes this is the ideal time to make a difference in the life of each child.
Children of All Saints Preschool are provided space both indoors and outdoors for discovery and exploration. The program is based on The Creative Curriculum, which focuses on social/emotional development, physical, cognitive, language, and literacy skills.