Summer 2023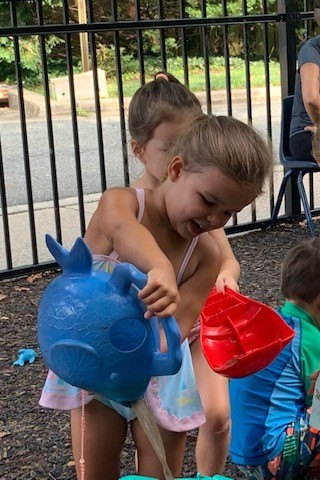 Looking for a fun way for your child to spend the summer? All Saints Preschool's Summer Fun program offers 8 weeks of engaging activities both inside and outdoors for your little ones (ages 2-5) to explore, play, and make new friends. It's the perfect blend of art, science, cooking, gardening, games, and more.
We follow CDC recommendations and specific guidance from Montgomery County Office of Child care, Maryland Dept. of Health, Montgomery Country Dept. of Health and Maryland State Department of Education.  
Times: 9:00 a.m. – 12:30 p.m.                                                                                     
Cost: $335 per week (June 19th week prorated at $268 and July 4th week prorated at $201)
Session 1: June 5 — 9, 2023 – Let's Go to the Beach
Session 2: June 12— 16, 2023 – Blast Off Into Space Camp
*Session 3: June 19 —23, 2023 – How Does a Garden Grow (no camp on June 19th – in observance of Juneteenth)
Session 4: June 26 — 30, 2023 – I is for Insect – Bug Week
*Session 5: July 5— 7, 2023 – Animal Adventures  (no camp July 3rd or July 4th – in observance of Independence Day)
Session 6: : July 10 — 14, 2023 – Fairytale Week
Session 7: July 17 — 21, 2023 – Colors of the Summer – Art Week
Session 8: July 24 — 28, 2023 – Under the Sea – Ocean Week