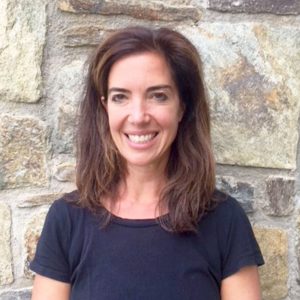 My name is Mary Kletter and I live in DC with my husband and my two sons. I'm excited to return to All Saints as the Administrator.  I was formerly the Lead Dragonfly teacher and before that the Team Lead Teacher for the Owls and Cubs. 
In college I studied Psychology and Philosophy and one of my favorite classes was Childhood Development.  On campus I led peer counselors, general volunteers, and events for Special Olympics. After college I went to law school, worked at the Legal Aid Clinic and eventually had a career in Disability Law.
When I had children and stopped working outside the home, I volunteered at Jackson Art Center and became the head of the Outreach Program, designing and running art workshops for children and other groups in DC.
I enjoy art, hiking, reading and just being outdoors.  I look forward to a great year of exploring, learning, and having fun at All Saints Preschool!