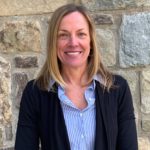 Linanne is a member of All Saints Church and a former teacher at All Saints Preschool in the Frogs classroom (2014 – 2015 school year).
She then went on to teach at Janney Elementary School, first as a Partner Teacher in Kindergarten and 1st grade, and then a Reading Specialist until March 2020. Her love of younger children brought her back to All Saints Preschool.
Linanne graduated from The Medical College of Virginia/Virginia Commonwealth University with a B.S. in Occupational Therapy. Prior to All Saints Preschool, she worked in finance at a large hedge fund in Chicago.
Linanne lives in McLean, Virginia with her husband and big, blended family. Having five kids in three different schools is always an adventure.
In her free time, she loves to run, bike and swim. She also enjoys vacationing with her family at the beach and skiing the Colorado mountains.