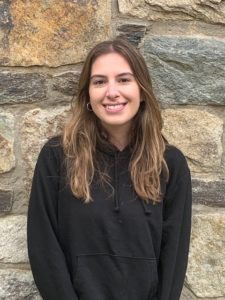 My name is Kimia Mirala and I was born and raised in the DMV area! I am in my last year of college at Marymount University and will be getting my B.S. in Information Technology in the Spring of 2023 and my Masters degree in Cybersecurity in the Spring of 2024.
Throughout my undergrad, I also have taken multiple courses in Psychology. I have worked with kids for many years and love working with them. For the past couple of years, I have been coaching kids of all ages in tennis which piqued my interest in teaching kids in general.
I love to draw, play music, and play sports (love to ski). I am so excited to be at All Saints Preschool this year and look forward to having a wonderful, fun year!