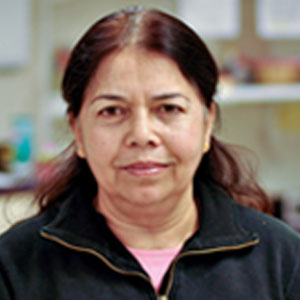 Hello! The children call me "Miss Erin." I have worked at All Saints Church for 20 years and have spent the last 9 working as a teacher in the Preschool. I am a certified early childhood educator. 
I am originally from Sri Lanka.  I am married, have two boys, and am blessed with two grandsons.   
In my free time I like to spend time with family and friends.  They are the root of my happiness. 
Early childhood is a very important time in one's life and my goal is to help each child reach their full potential.