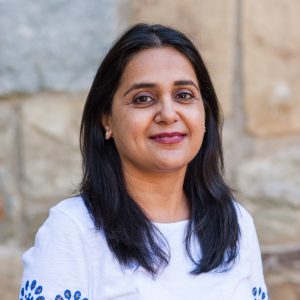 My name is Naila Munir. The children call me "Ms. Naila." This is my fifth year at All Saints Preschool. I first started in the Bumblebee Class, then worked in the Frog Class, and then the last two years have worked in the Owls class.   
I  have a masters degree in psychology and worked for six years teaching Kindergarten students.  
In my spare time I enjoy traveling, cooking, gardening, and reading.  
Hard work, honesty, and values are very important to me and something I try to instill in the children. I believe every child develops at his or her own pace and my goal is to provide a nurturing and fun environment for these young students to explore and learn.