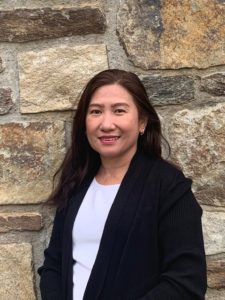 Hi, my name is Kristine Abbygail, aka Miss Abby, and I am originally from Manila, Philippines. I live in the DC area with my husband and two sons. I attended a Catholic school from Pre-K to College and graduated with a degree in Elementary Education from the Pontifical, Catholic University of Santo Tomas. I also took some courses in Special Education after college.
I started my teaching career at age 21, at my very own Alma Mater, St. Patrick High School. I taught 4th grade English and Math for three years. I then taught second and third grades in a public school for five years before migrating to the US. My work experience in the US includes teaching preschool at Tots Developmental School and I was the Lead teacher in the Infants, Toddlers, and Preschool classes at a few Child Development Centers in DC.
After having my second child, I took a break from teaching and worked part-time as a nanny and helped with online school.
In my free time, I enjoy watching action movies, shopping and cooking Filipino dishes.
This is my first year at All Saints and I am so excited to return to the field of teaching.  I am looking forward to a great year of learning and fun in the Caterpillar class!