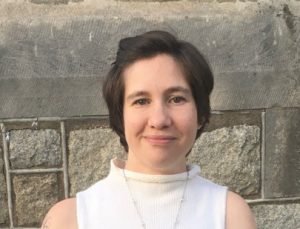 My name is Hannah Schaefer Proctor and the children call me Ms. Hannah. I grew up as a missionary kid in the West Indies and Singapore, only moving to the US when I went to college at Bob Jones University. I earned a BA in English and ended up becoming a teacher almost right away after graduation!
I have substituted, tutored, nannied, worked as a birth doula and parent educator, and last year taught at a local Montessori school. I have a passion for early childhood education, to open up spaces for children's creativity and curiosity, and encourage children to use their own ingenuity and experiences to learn through play.
I have four children of my own, the oldest a teenager and the youngest under one year old. My stepson was a student at ASP years ago, and I have fond memories of his time as a Monkey. I probably still have all his artwork in a box somewhere.
I'm so excited to join the ASP community and can't wait to see what fun and interesting things the Caterpillar class is going to teach me this year!