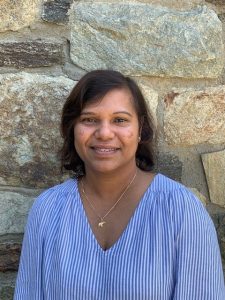 My name is Christine Hettipola and the children call me Ms. Christine! I am a certified early childhood educator. 
I have worked at All Saints Church in the nursery care program for 17 years. Two years ago,  I was the Assistant Teacher in the Cubs class and last year I worked with our youngest students – the Bees. I'm thrilled to be working with the Bees again.
I'm originally from Sri Lanka. I am married with two girls.
I love working with children and helping them learn and grow.