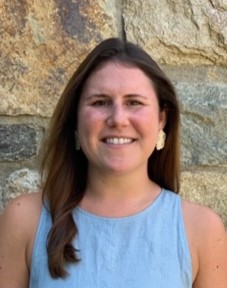 My name is Christiana Asmar and the children call me "Ms. Christiana." I am thrilled to be back at All Saints as the Lead Teacher in the Owls classroom!
I grew up in Chevy Chase, MD and now live close by in Bethesda, MD. I attended Blessed Sacrament School (just on the other side of the circle!), and graduated from The Academy of the Holy Cross. I earned a B.A. degree in Criminology and Criminal Justice from the University of Maryland and College Park-I am a proud Terp!
After many years in Property Management and trying to find my career path I decided to choose happy and do what I have always been passionate about-which is teaching children! I absolutely LOVE children. Growing up with a big family and being raised in a community that is so close knit really inspired me to explore this career path and give back to the community!
I love to explore my creative side and inspire my kids to do the same. Music and Art are something that I am very passionate about; and are things that I will use as a major tool for teaching, as I find it brings me immense joy and growth in the classroom.
This will be my third year at All Saints Preschool – I started as a substitute teacher in the Monkey Class, last year I was the lead teacher in the Owl class, and previously I was the lead teacher in the Cubs class. I recently received my preschool certification in Child Growth and Development and Preschool Curriculum.
In addition to being a teacher, I work at SoulCycle- I am hooked on cycling! I also love to cook and am a die hard Redskins fan. Cheers to another great year!