Hello, my name i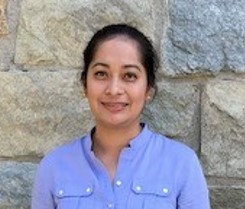 s Brenda Morales Aguilar. The children call me "Ms. Brenda." This is my third year at All Saints Preschool.
I am married and have two boys, 12 and 5. My 4 year old, Denver, is in the Dragonfly Class here at ASP.
I am originally from El Salvador. I studied nursing there until I came to the United States. I previously worked in a daycare for infants & toddlers in Virginia.
I love children and am so happy to be working in the Bee class again.